Assemblies
Whole school assemblies are held four times a term on Friday afternoon at 2.30pm.  This is a wonderful opportunity for the whole school to gather for a variety of reasons – prayer, birthday celebrations, sharing of successes, singing and welcoming new children to mention just a few. The student leaders prepare and facilitate these assemblies. Please check your term calendar for assembly dates.
Website
The website contains Statement of Democratic Principles, School Annual Report, up to date policies, and information regarding the general running of the school.
PAM – Parent Access Module & the SIMON Everywhere App
http://pam.lakesent.catholic.edu.au
St Brendan's uses PAM (Parent Access Module) which is also available as a mobile Application called Simon Everywhere. PAM allows parents to access and view important information about their children on PC's laptops, tablets or smartphones.  This platform is our main form of     communication.
The following information is available through PAM (Parent Access Module).  Each family has a unique login ID. This will give you access, in real time, to: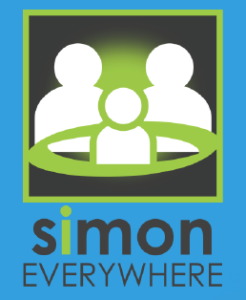 Notify of student absences
Update student medical information
Consent to excursions & camps (will be added soon)
Daily Messages and Weekly eNewsletters
School Calendar and general links
Student Reports
Collaborative Conference Interview bookings
Alerts via Simon Everywhere App
Facebook
Our intent is to grow our school and community's understanding of social media and to make connecting with our school more convenient. We wish our content to be more accessible and to also tap into the knowledge and support base of our parent community. Our school's Facebook page allows our community to keep up to date with activities through a medium preferred by many. The page will allow us to seek your input on issues and to also make us aware of areas where we can improve.  Most of all, our Facebook page is a place where we build our community by building school spirit. We ask that our community accentuate the positives and bring to everyone's attention the little things that make our school community great. No child will be named on our Facebook site.
Newsletter
This newsletter is a vital form of communication between school and home and requires your closest attention. The school newsletter is posted on Friday.  Our school newsletter is sent out via email and is available on PAM (knowledge bank) and the school website.
A class newsletter is sent home at the end of the first week of each term to inform you of school curriculum and class activities.
Other notices are sent home regularly for a variety of reasons: –
excursions, information updates, class activities, school celebrations, requests for assistance.  Please respond to each notice if required and, if you are ever unclear, please ask your child's teacher for assistance.
Collaborative Conferences
All learners, not just children, benefit from being aware of their learning and being able to communicate this understanding in some way.  It strengthens what has been learnt and helps set goals for the future.  The learning and well-being of the children of St Brendan's is important to the staff of the school, parents and, most importantly, the child.  So, in light of this, it makes sense to include the children in a conversation about their progress. Collaborative Conferences are an essential part of planning for a child's education and take the place of traditional Parent/Teacher Interviews.
Parent-Teacher Interviews and Reporting currently run as follows :-
| | |
| --- | --- |
| Term 1 | Collaborative Conference |
| | Seesaw posts according to Seesaw Guidelines |
| Term 2 | Collaborative Conference |
| | Seesaw posts according to Seesaw Guidelines |
| | School Reports - Achievement Standards |
| Term 3 | Seesaw posts according to Seesaw Guidelines |
| Term 4 | Collaborative Conference |
| | Seesaw posts according to Seesaw Guidelines |
| | School Reports - Achievement Standards |
Seesaw Reporting Guidelines
St Brendan's Catholic Primary School is using the Seesaw online learning journal as a basis for reporting to parents. Seesaw allows for more immediate communication between parents and teachers, it gives parents a deeper indication of their child's progress through use of text, audio and video.  The online portfolio can be used as a resource to complement Collaborative  Conferences. St Brendan's Catholic Primary School staff will still report to parents on student progress in the form of learning progression against the Victorian Curriculum mid-year and end of year.